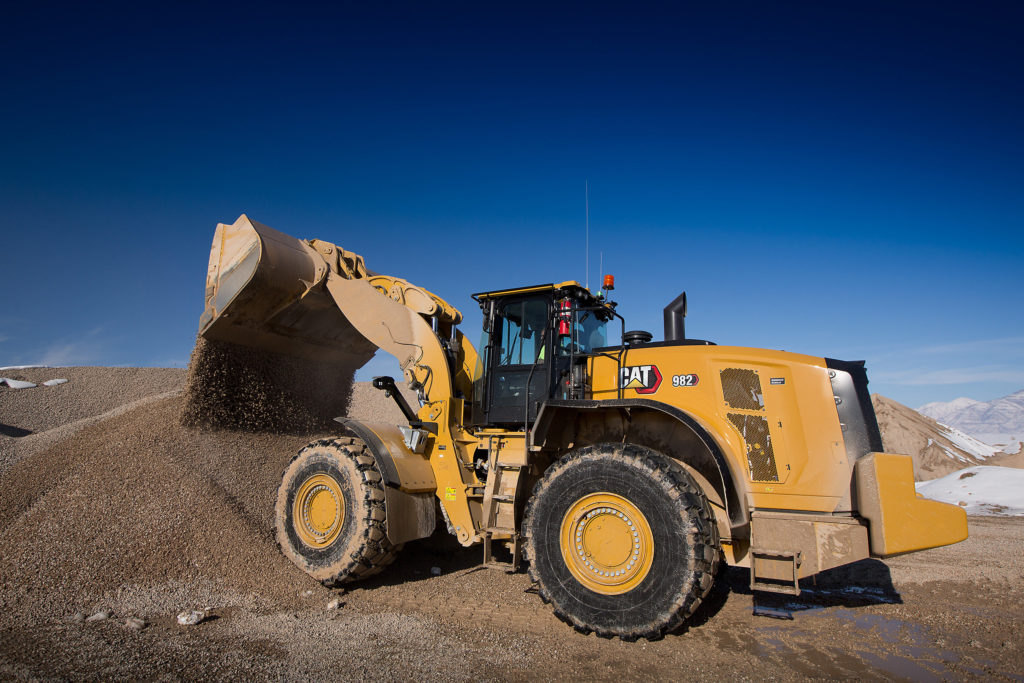 CATERPILLAR has revealed that its new 980 and 982 XE wheel loaders are up to 10% more productive when compared to the previous 980M and 982M powershift models.
The latest machines in the 9 to 11-tonne class feature a Caterpillar manufactured continuous variable transmission (CVT) that is said to deliver increased fuel efficiencies up to 35% compared to the M series models.
The new Cat Autodig with Auto Set Tyres is described as promoting proper loading technique to reduce tyre slip and loading time. The manufacturer revealed it can automate the complete bucket loading cycle to deliver consistently high bucket fill factors for up to 10% more productivity.
The new models also boast Application-Profiles, whereby the press of one button sets multiple machine parameters to optimise settings for the job at hand. Customised profiles can be created to fit customer-specific cases.
Cab access has been boosted by a wide door, stair-like steps and grab-rails. The new adjustable suspension seat comes in Comfort, Deluxe and Premium levels that includes heated and heated/cooled options. Cat said taller operators will appreciate increased legroom, while next generation ride control acts as a shock absorber to improve comfort over rough terrain.
The new loaders feature a push-to-start system that requires a valid Operator-ID to crank the engine. Operator ID works with a passcode and can act as a machine security system.
A floor-to-ceiling windshield improves visibility, which is also aided by a standard rear-vision camera along with convex and spot mirrors.