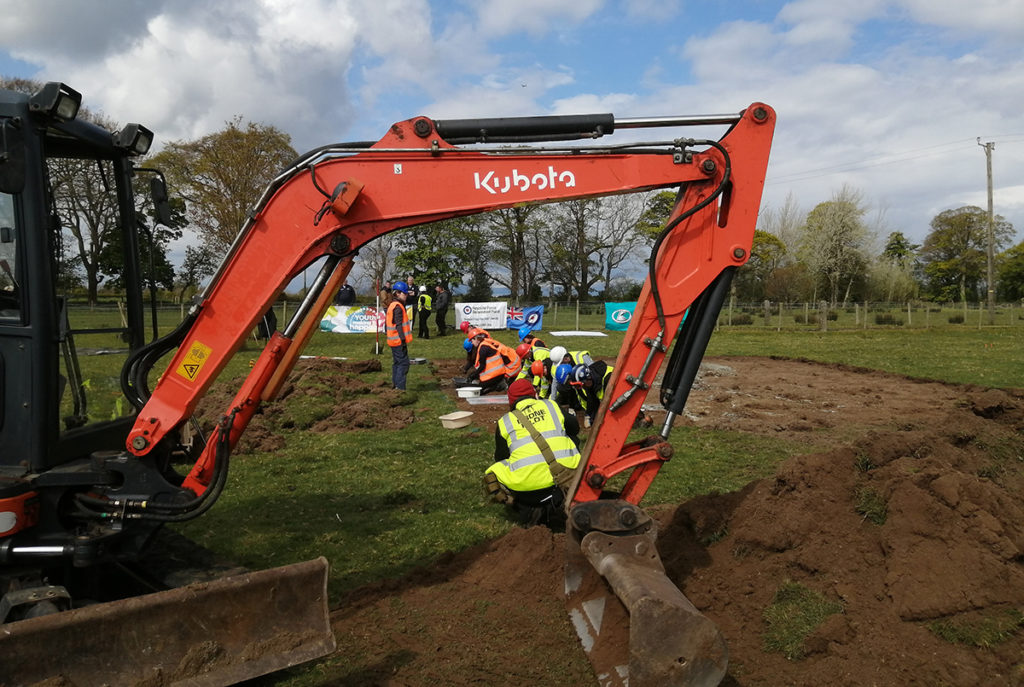 A Kubota mini excavator is helping to support an archaeological dig at a World War II crash site.
Supplied by Northern Ireland-based dealer DA Forgie, the digger has been helping to expose two main areas of interest on the site of a tragic crash.
Shortly after take-off, a twin engine bomber crashed at the Ballykelly, Londonderry site in 1942, killing its crew of three. The dig was commissioned by the Ministry of Defence and Department for Communities, and will feature on the BBC's Digging for Britain.
Students from nearby Foyle College helped dig organiser Jonny McNee excavate the buried debris. The state of the artefacts, which were mainly burnt and shattered, sheds light on what happened.
Glen Hampson, construction division manager at Kubota UK, said, "Examples like this really demonstrate the versatility of our mini excavator portfolio, capable of providing real power where necessary while also being the perfect partner where precision and great care is needed."