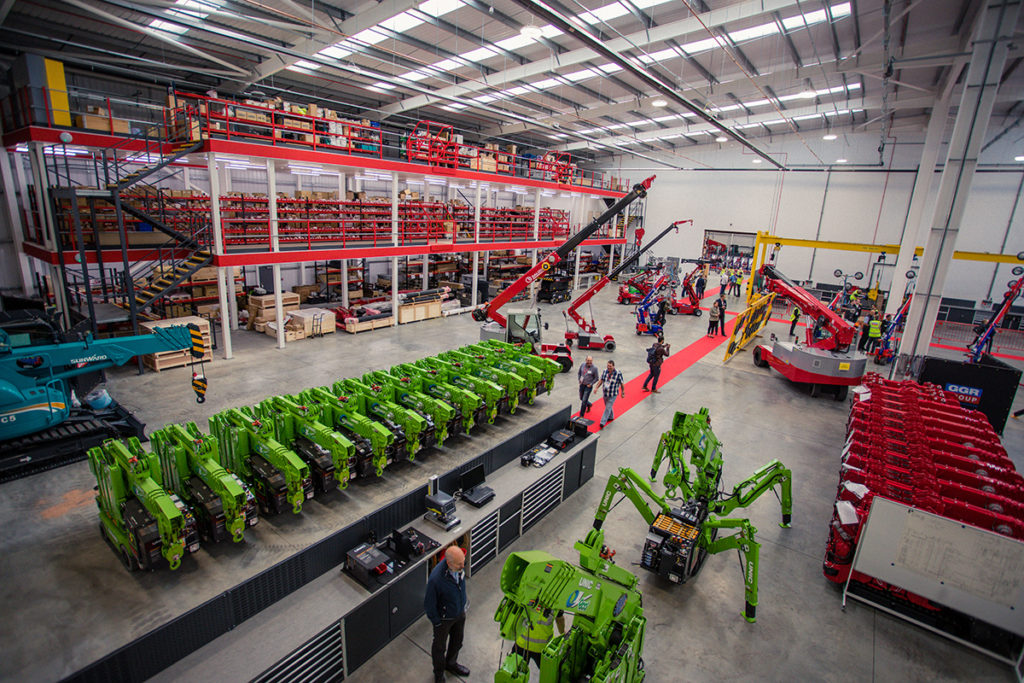 GGR Group has announced plans to showcase its latest lifting solutions at the firm's annual open day.
This year's event has been tipped to reinforce the company's commitment to sustainability to help support the construction industry as it moves away from fossil fuel dependency.
Taking place on 22nd July at GGR Group's facility in Haddenham, visitors will be able to see a host of new products being launched, as well as the firm's range of mini-spider and mini-crawler cranes, glass vacuum lifters and glazing robots.
Taking centre stage in terms of existing equipment will be what has been described as the UK industry's first 100% fully electric telehandler. The Electric Telehandler is powered by lithium-ion battery technology. GGR group was the first to bring this product to the UK market.
Attendees will also have the opportunity to see GGR Group's lifting equipment in action with demonstrations taking place throughout the day.
Graeme Riley, CEO of GGR Group, said, "With the impact the pandemic has had on productivity, everyone at GGR Group is very much looking forward to being able to welcome existing and potential new customers to our HQ in Haddenham. GGR remained open and supported construction projects throughout and more than 50 new products will be showcased at the event, whilst also showcasing some of the iconic projects we collaborated on.
"With stringent climate targets in place, the construction industry has never been under more pressure to reduce emissions across all stages of the construction process and we are here to help construction firms take on this challenge. At GGR Group, we started on this journey years ago and are leading the charge for change by driving a greener agenda with a few surprises to share at the open day."