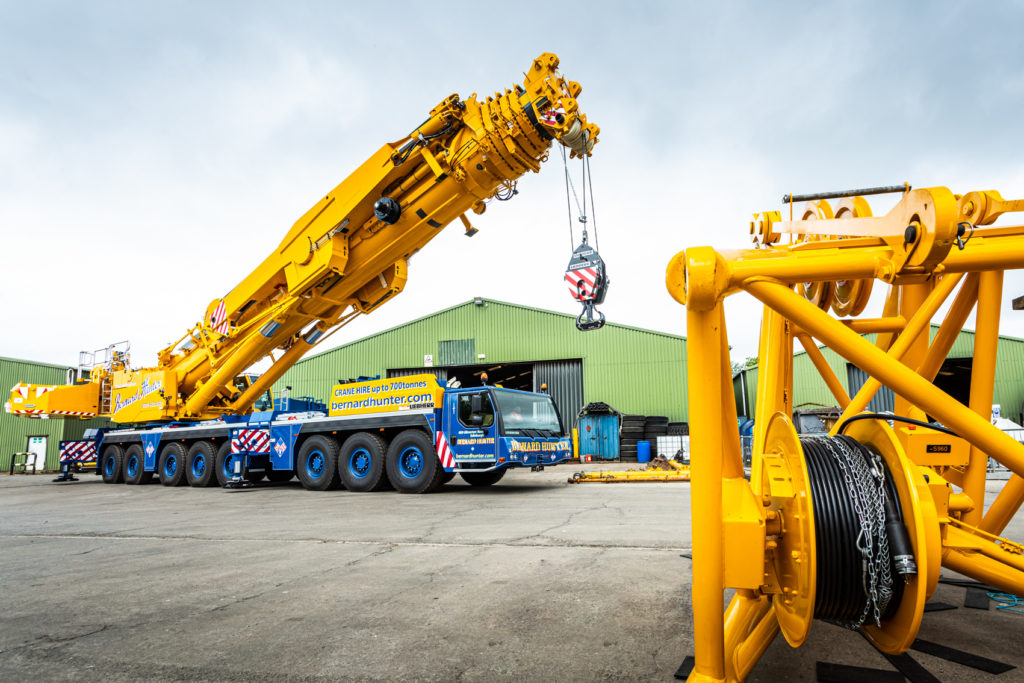 SCOTLAND'S first 700-tonne capacity Liebherr mobile crane has been snapped up by Bernard Hunter Mobile Cranes.
The Edinburgh firm has purchased the eight-axle LTM 1650-8.1 model – only the second of its type to enter service in the UK. The machine is a replacement for the company's 500-tonne LTM 1500-8.1, which has been in use for the past decade.
Weighing 105 tonnes in basic road trim, the LTM 1650-8.1 is powered by a 700hp, eight-cylinder Liebherr engine that drives a ZF 12 speed automated gearbox. All eight axles on the chassis are steerable, whilst axle numbers two, three, four and five are driven.
The model is kitted out with both 50-metre and 80-metre booms, a Y-guide boom system for additional capacity, a lattice boom-type fixed jib of 62 metres and hydraulic actuation of the lattice boom.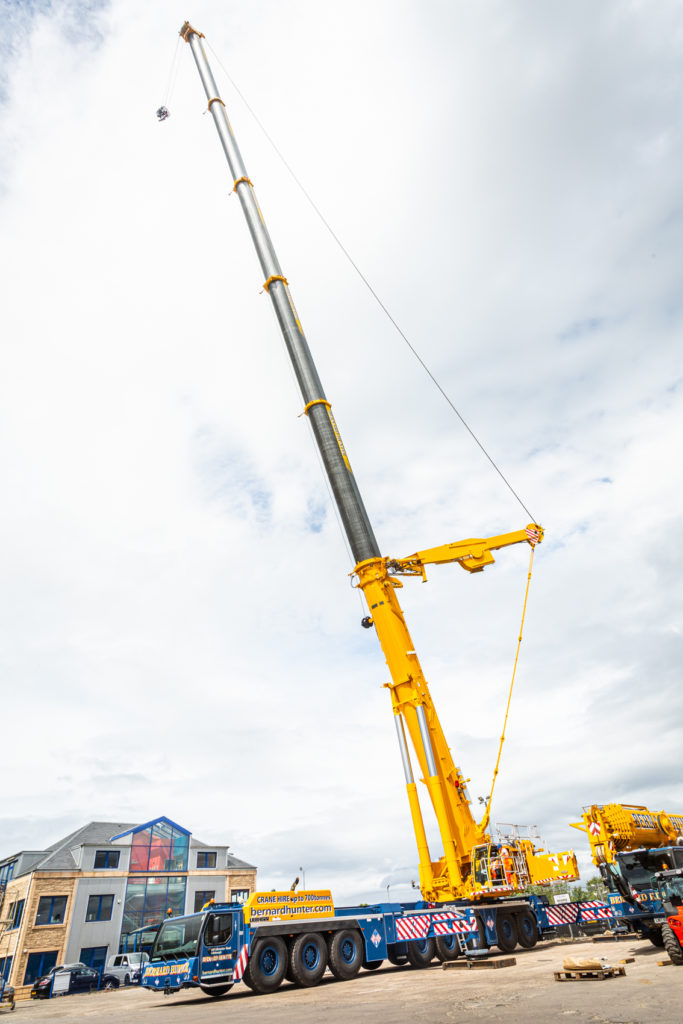 "The new Liebherr LTM 1650-8.1 puts our business into a different league as a supplier of heavy lifting solutions," said Mark Rafferty, MD at Bernard Hunter Mobile Cranes. "The variety of applications it will suit is incredible. Some of our customers are already starting to plan work for the 700-tonner."
First unveiled at bauma in 2019, Bernard Hunter's Jim and Mark Rafferty were present to order the machine immediately after its launch. "We'd been waiting for the updated model with great anticipation, as our 500-tonne LTM 1500-8.1 was the last Liebherr crane model due for a refresh," Mark explained. "We had no hesitation in ordering the new LTM 1650-8.1 and planned a two-year lead time to permit us a straightforward integration into the fleet. That timescale also guaranteed no interruption to our customer service schedules."
The purchase marks the firm's largest investment in its 75-year history.