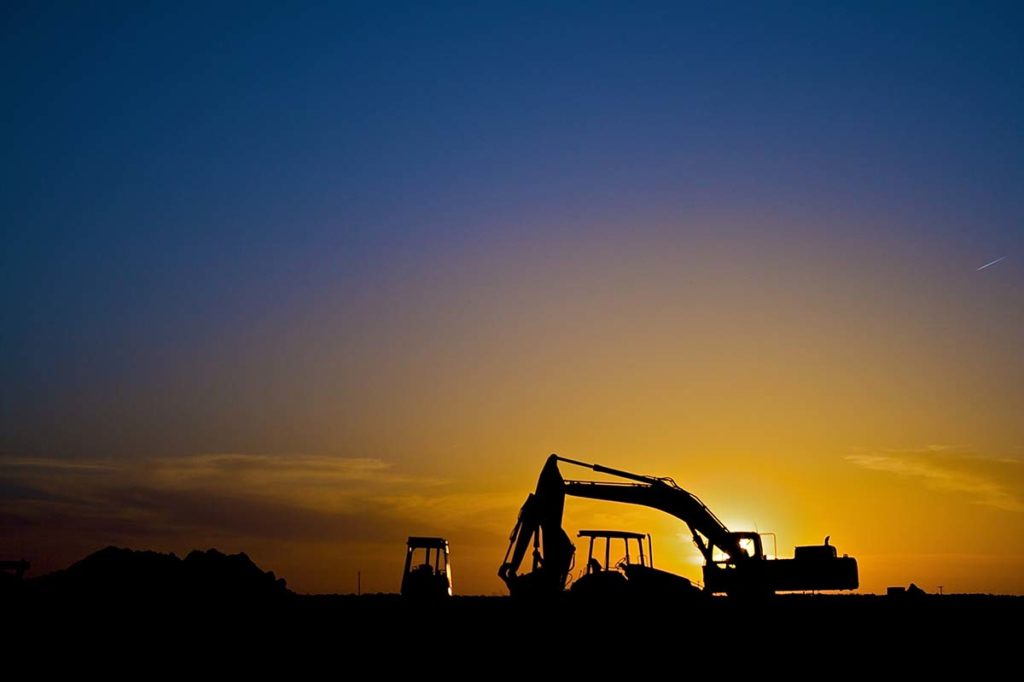 The Scottish Plant Owners Association (SPOA) appointed HHH Equipment founder Callum Mackintosh as its new president earlier this year. With trade bodies playing a key role in helping to guide the sector through Covid-related challenges and ensuring the industry has the skills and workforce to prosper well into the future, he tells Project Plant what his priorities are for the next two years and how the organisation hopes to capitalise on the growing appetite for collaborative working.
Q) YOU'VE TAKEN OVER THE SPOA PRESIDENCY AT A VITAL TIME FOR THE INDUSTRY. WHAT ARE THE KEY ISSUES YOU WILL BE FOCUSING ON MOST STRONGLY OVER THE NEXT TWO YEARS?
A) Close to my heart is making a career in the plant industry more attractive and accessible to youngsters whilst at the same time promoting a diverse workforce. For example, I'm planning to host a roundtable event for women in the industry where I aim to listen and learn how the SPOA can support the women we have but also make plant careers more appealing to other women. Anyone who'd like to take part should get in touch.
Another priority is to tackle the misuse of drugs and alcohol. At the end of 2020, the SPOA began a project to highlight drug and alcohol use in the plant industry with a view to creating a healthier, more professional and, more importantly, safer industry. Since we first went public with the project, we've unearthed a substantial amount of information. It would seem that across the UK, this subject has been swept under the rug for the sake of convenience. Our role is not to criticise what people do in their own time, but to make sure they are deterred from being under the influence of drugs and alcohol, or from using drugs or alcohol, whilst at work and offer help to those who need it.
Also on the agenda is a new working group I'm forming within the SPOA for manufacturers and equipment dealers to discuss the government's net zero targets and the treasury's decision to remove our red diesel entitlement. It's time we worked closer with manufacturers to ensure that we are on the ball when it comes to efficiency tools like 3D GPS, automatic machine control, as well as advancements in how we power our machinery. Personally, I'm not buying into the plug-in electric fad: it'll be the Betamax whereas hydrogen fuel cells will be the VHS.
As far as I know — and I've been searching the archives — there has never been a long-term strategy for the SPOA in its 70-year history other than its early years. Last year, in advance of the AGM, I spoke with many members to learn what they want from the association, where they see the industry going, and where they want the SPOA to be. I'll be surveying all members shortly so we can create and publish a strategy which will help guide the executive committee and ensure the SPOA delivers on its members' expectations and remains a sustainable, valuable and respected trade organisation.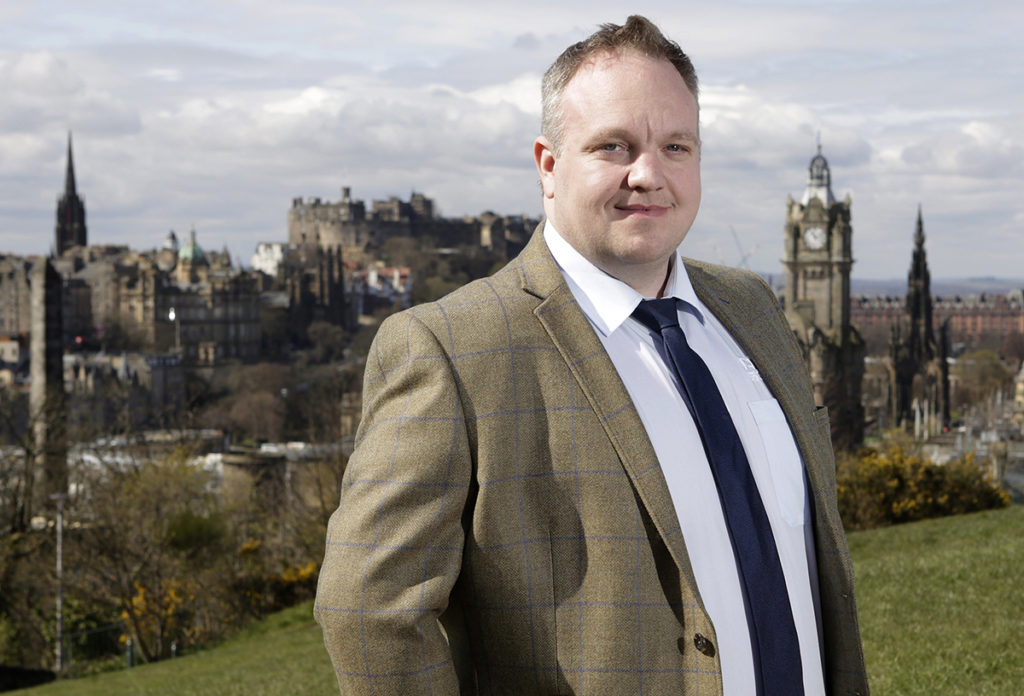 Q) WHAT DO YOU SEE AS THE ROLE OF TRADE ASSOCIATIONS IN THE MODERN WORLD? GIVEN THE CHALLENGES ASSOCIATED WITH COVID-19, DO YOU BELIEVE THERE'S GREATER APPETITE FOR COLLABORATIVE WORKING?
A) I can certainly say that during 2020 there was a huge appetite for collaborative working. The Scottish Construction Industry Coronavirus Forum (CICV) is a testament to that appetite, and as the trade body representing the Scottish Plant Industry on the forum, we've found it very worthwhile.
During my time on the executive committee, I've seen the SPOA make huge strides forward and forge closer links with CECA, CLC, CPCS, NPORS, HM Treasury, and HSE to name a few. 
The one topic that has brought every corner of the construction industry together and confirms the need for trade associations has been the topic of the red diesel rebate. The SPOA is still working together with other stakeholders to ensure that, as a minimum, the government's new guidance for the planned change on April 1st 2022 is workable for all, but in reality they have a long way to go before appeasing plant owners. All they've done is made everyone with a machine or bowser an even bigger target for fuel theft. Our members have most certainly had their voice heard on this matter, but we aren't finished yet!
Anyone who owns plant or machinery — whether it is for hire, contracting work or otherwise  — should be members of the SPOA. There has possibly never been a more important time to join.
Q) WHAT CAN WE DO TO ATTRACT A MORE DIVERSE WORKFORCE AND ENCOURAGE MORE YOUNG PEOPLE TO CONSIDER A CAREER IN PLANT?
A) Great question, I ask myself the same every day! If I could change anything tomorrow, it would be people's mindset. We need to change the mindset of parents and school teachers. Plant operating is a trade. If I had a pound for every parent I heard say to their child: 'No you don't want to be a digger driver, get a trade under your belt first and then go and drive a digger', I could retire tomorrow! The plant industry is no longer a dirty industry; it is much cleaner and can be very well paid. Good operators and plant mechanics demand top dollar.
We need to embrace youngsters that are interested, rather than telling them they cannot drive a machine because they're too young. We need to develop a pathway to get them in the seat. Jamie Currie (a 13-year-old from Cullen who recently became the youngest CPCS red card holder in the UK) is a great example of a youngster with his head properly screwed on. How we replicate Jamie's experience is the issue.
Ultimately what I'd like to see is a Scottish School of Plant. I've been banging on about it since I joined the SPOA committee, then early last year myself and John Sibbald managed to pull together a great business plan for such a school, but by March we were halted from progressing any further with it. We have dusted the plan off and are actively searching for a disused quarry or similar around central Scotland to purchase for this project.
If anyone knows of a site which may be suitable, please reach out directly. It won't happen overnight but with the support and involvement of employers it will happen quicker.
Q) YOU'RE FOLLOWING IN THE FOOTSTEPS OF SOME LEGENDARY FIGURES OF THE SCOTTISH PLANT  INDUSTRY WHO HAVE HELD THE SPOA PRESIDENCY. WHAT ADVICE HAVE YOU RECEIVED FROM YOUR PEERS? ARE YOU PLANNING TO MAKE ANY CHANGES TO THE WAY THE SPOA OPERATES IN TERMS OF MEETINGS/EVENTS?
A) I've received lots of advice over the years but the best thing I was advised was to stay true to myself. I'm on the committee because I am outspoken, passionate, determined to make a difference, forthright and honest — I always call it how it is.
Over the last two years whilst Mark Anderson (GAP Group) was in the chair, we've taken the association forward to places it's never been in 70 years, a fact that had to be pointed out to me not long ago by a member who I respect dearly since sometimes we find ourselves too busy pushing forward to look back and see how far we've come.
The future of SPOA events and member meetings has never been better. My aim is to deliver worthwhile member meetings at locations across Scotland wherever and whenever we can.
Government guidelines permitting, we have a full social calendar with the exception of our October annual dinner dance, as it is to be substituted with an inaugural clay shoot. Our usual golf tournaments are booked and this year we've brought back the karting in November too, which was a sell out in 2019.
I'll also be hosting a summer BBQ on the rooftop garden of the Glasshouse Hotel in Edinburgh on the evening of 20th August as a way of bringing together members after such a long period of separation.
Factory visits are something I'd like to bring into the events calendar too as a way of supporting the members who manufacture in Scotland and the UK. It would surprise many to learn just how much is still made here.
Q) I UNDERSTAND YOU'RE THE YOUNGEST PRESIDENT IN THE SPOA'S HISTORY. HOW IMPORTANT IS IT FOR YOUNGER PEOPLE TO GET INVOLVED WITH ASSOCIATIONS LIKE THE SPOA AND HELP SHAPE THE FUTURE?
A) It is imperative that EVERYONE gets involved in the SPOA or their relevant trade body. Every SPOA member should be taking an active interest in the association as it is their association. I welcome members of all ages to come forward and discuss matters with myself and the executive committee directly and implore them to put themselves forward to join the committee in advance of the 2022 AGM. We have taken the average age of committee member right down in recent years, but it is not about filling seats with 'young bucks'. We need to maintain a balance of fresh thinkers and sage wisdom. 
Q) YOU'RE BASED IN INVERNESS. HOW CRUCIAL IS IT FOR THE SPOA TO BE ACTIVE ACROSS THE WHOLE OF SCOTLAND?
A) Well the key word in our name is 'Scottish'. We cannot represent Scottish plant owners if we are not visiting and engaging across all corners of Scotland. Fortunately, (past president) Fraser Dykes began that change back in 2015/16 and as a result we've continued to visit more areas of the country each year. 
We have a smaller labour pool in the Highlands, where it is difficult to find good mechanics, operators, hire controllers, etc. But that's a challenge we share across the country too. The northern market is good and demands stronger hire rates than the rest of Scotland. Plus, many in the north of Scotland, particularly the West Highlands, still operate on traditional values which counts for everything to me.
Q) FINALLY, IT'S BEEN AN UNPRECEDENTED LAST 12 MONTHS DUE TO THE PANDEMIC. WHAT HAVE BEEN YOUR IMPRESSIONS OF THE WAY THE INDUSTRY HAS RESPONDED TO THE CHALLENGES AND DOES THIS GIVE YOU OPTIMISM FOR THE FUTURE?
A) A challenge is something you strive to overcome or win. Our industry responded in a typical Scottish fashion with grit, resilience and determination. As people, we're the last to fall and the first to get back up. We were never going to be beaten by last year's challenges. The reaction of my industry peers leaves me more motivated and optimistic for the future than ever before and with all the advancements in machinery coming and major projects in the pipeline, why be anything but excited?
Anyone wishing to make contact with Callum Mackintosh can do so by emailing info@SPOA.org.uk