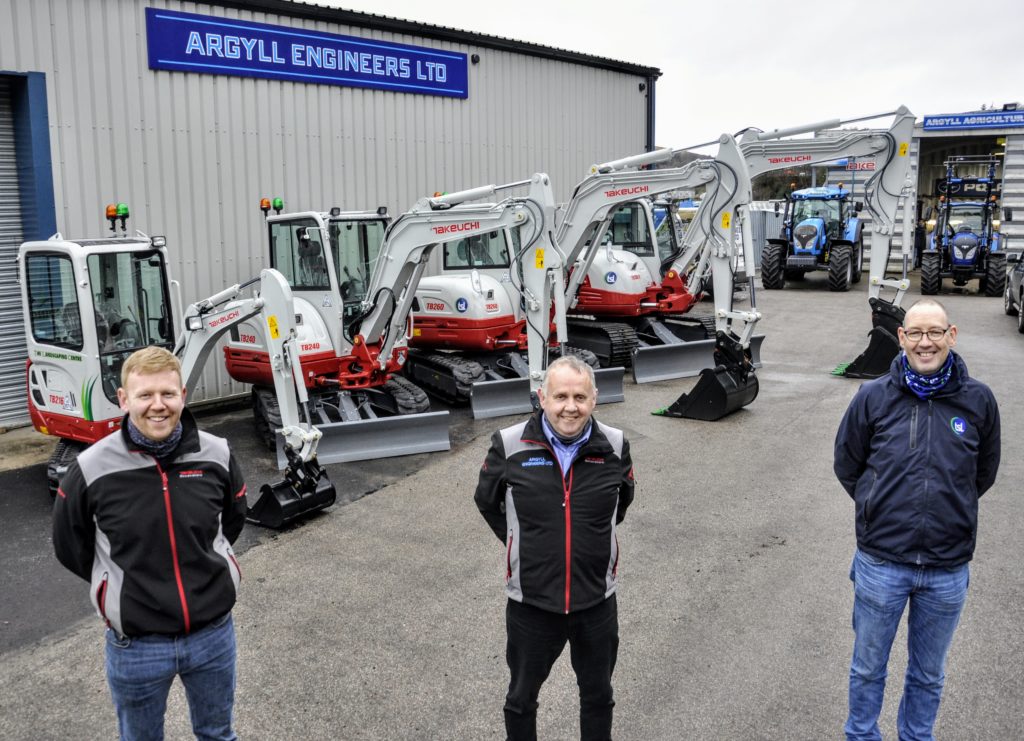 OBAN-based dealer Argyll Engineers recently completed its largest ever Takeuchi deal after selling four brand new excavators to long-standing customer TSL Contractors.
The haul includes 1.6 and four-tonne mini diggers alongside six and nine-tonne machines with specific modifications to suit TSLs specifications.
Argyll has been the local dealer for Takeuchi for the past decade, helping to establish the brand across the Western Isles of Scotland.
Owner Cameron MacFarlane explained, "Four machines at once may not be a big deal for other companies in other areas but for us it's very significant. This will be our single biggest order ever as far as Takeuchis go."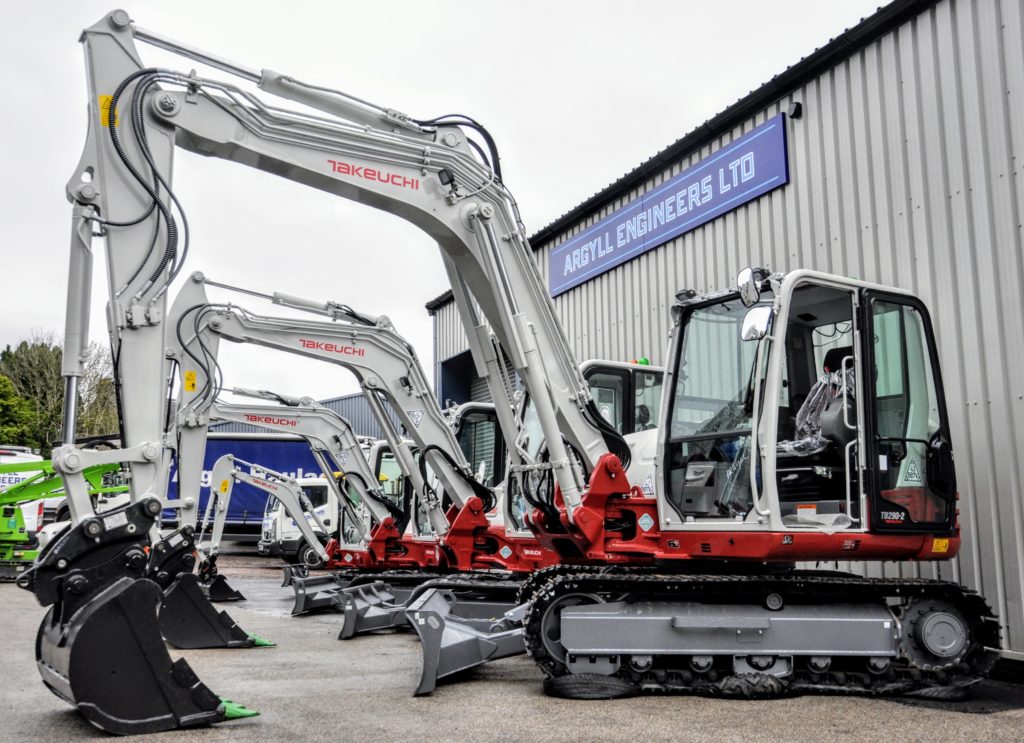 Founded in 1989, the family-run business has six employees, including Cameron's wife Sine and son, Cameron Junior. The firm provides a range of equipment from tractors to diggers.
Three of the excavators will go to TSL, which employs around 160 people and specialises in construction, haulage and civil engineering. The fourth will go to a company it owns, called TLC, The Landscaping Centre, which is also based in Oban. TSL operations manager Robert forbs said, "The new Takeuchis will join our large fleet of modern plant and will further add to our flexibility and builds reassurance and confidence to ensure reliability across the wide range of operations that we undertake."