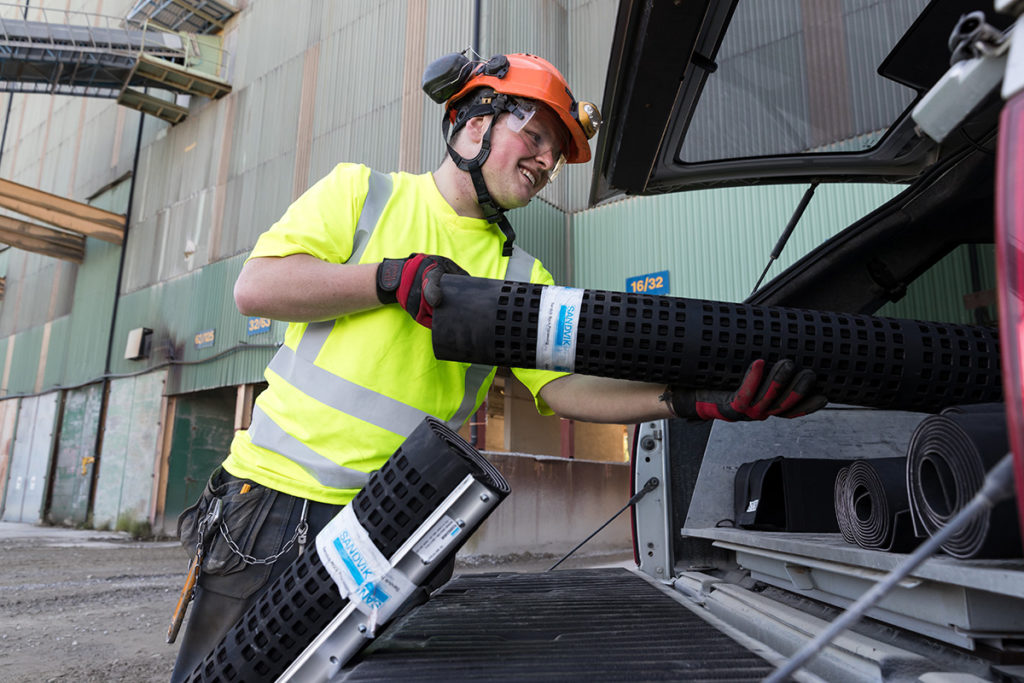 SANDVIK Mobile Crushing and Screening has launched its new WX range of rubber media for the manufacturer's tracked screens, scalpers and modular hanging screen units.
This range is described as featuring benefits for 'long-lasting wear life, consistent accurate production and easy maintenance'. The rubber media is also said to be safer to handle and easier to install than traditional wire mesh panels as it comes in a lightweight roll.
There are three different types of media within the WX range: the WX6000, WX6500 and WX7000.
Sandvik WX6500 screen media is the general all-round media. Sandvik said it basically does the same job as wire mesh but with a 'much longer lifetime'.
The WX6000 is described as 'ideal' for fine to medium-coarse screening with a larger feed size of up to 150 mm/6", while the WX7000 is suitable for intermediate and final stage screening where more accurate screening is required.