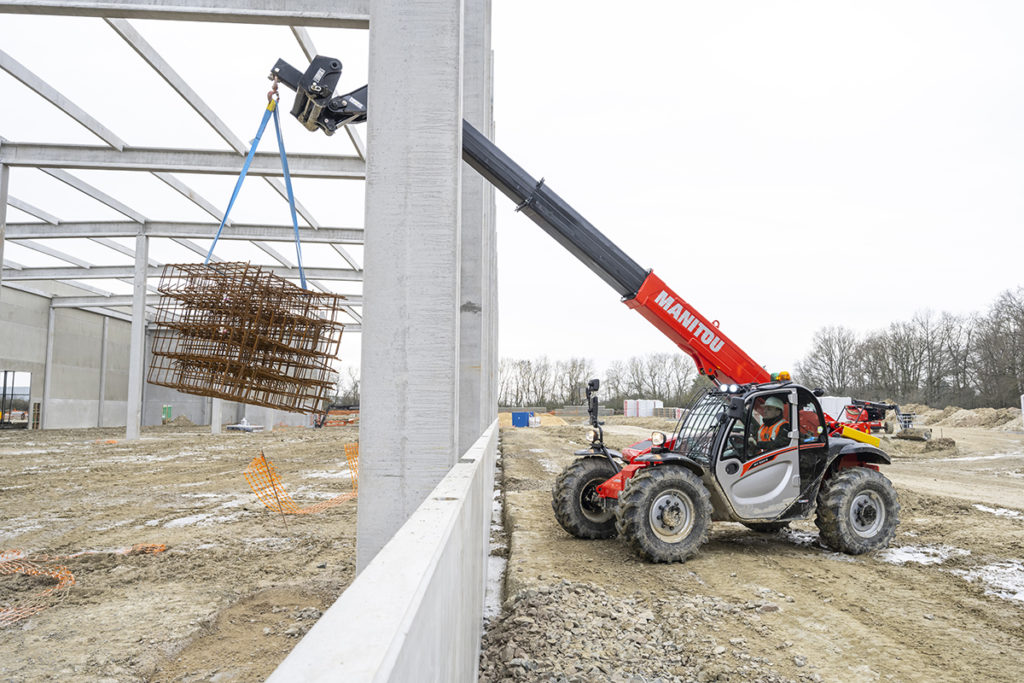 MANITOU Group is introducing new compact fixed and ultra-compact telehandlers, as well as overhauling and extending its range of rotating telehandlers.
To bring 'clarity' to its MRT rotating models, Manitou revealed it has renamed its two ranges VISION and VISION+. Carlo Alberto Razzoli, MRT product manager, said, "We are seeking to harmonise our entire range by making it simpler. By modernising the design and ergonomics of our products, we are now able to offer a single cab across all the models in the range, thus providing excellent visibility to users whatever the model. Having the same cab also means having an equivalent control station on all models, making them quicker to get to grips with."
Two new machines have been added to the VISION range: the MRT 1645 and MRT 1845. With 500kg of additional load capacity compared to their predecessors, these products offer a lifting height of 16 and 18 metres respectively for a load of 4.5t. They are equipped with a new Stage V engine, producing 75hp and 116hp. The VISION range boasts a selection of 14 models with heights ranging from 16m to 25m.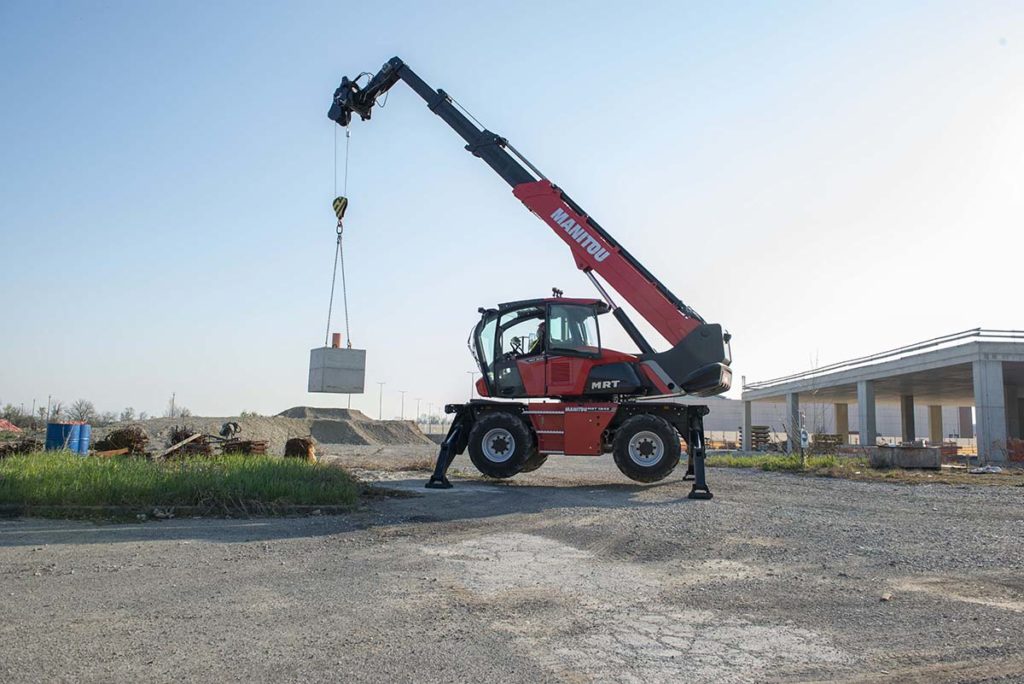 The highest capacities are grouped together in the VISION+ range, which features 12 new models. The range has been revamped with six latest products: MRT 2260, MRT 2660, MRT 3570 (also available in an electronic suspension version), MRT 2570 and MRT 3060.
With models offering a lifting height of 22m to 35m and an improved capacity of up to 7t, Manitou explained this range is ideal for the installation of structural steelwork, renovation of buildings and even demolition.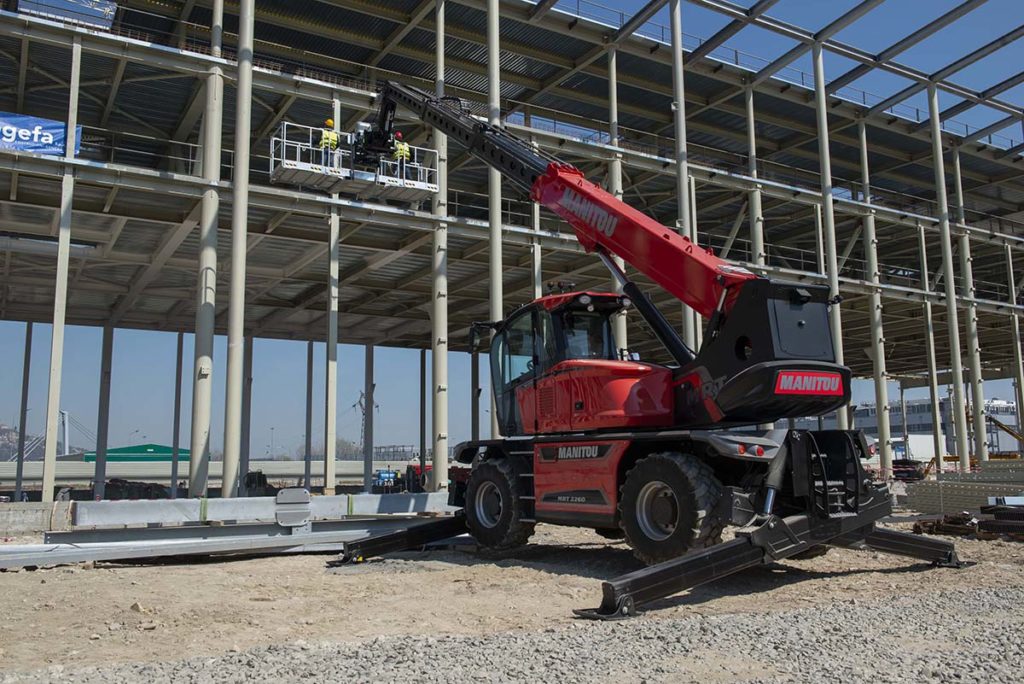 The VISION name was also chosen to convey the idea of in-cab visibility. A reinforced gridless roof, certified to ROPS/FOPS level 2, is available as an option for closely monitoring loading operations at height. There is also an optional driving remote control for controlling the machine from the basket or when the operator is outside the machine. A new hydraulic pump is fitted on all new models.
Manitou plans to offer a full electric extension to the VISION+ range by the end of the year, as well as a hybrid version combining a smaller engine with a lithium-ion battery.
The manufacturer is also creating a new segment in its construction range with compact and hydrostatic fixed telehandlers. With three new models — the MT 730 H, the MT 930 H and the MT 930 HA (with platform basket) — Manitou said it is responding to demand for compact machines due to space on urban construction sites becoming increasingly limited. These machines are 2m wide by 2m high. A new boom with built-in cylinder offers greater visibility during loading and unloading. A fork mounting system on the carriage has been designed to optimise the length of the machine with attachment. To 'guarantee precise and flexible movements', Manitou added that these products have a hydrostatic transmission and a 75hp engine.
With a capacity of 3t, these three telehandlers are suited to residential construction work. They have a new floating fork carriage with forks that fold up to make traveling on the road and towing safer and easier.
Manitou has also announced plans to launch ultra-compact rough-terrain telehandlers 1.90m-high and 1.49m-wide at the end of 2021. These machines weigh just 2,700kg with standard attachment and can be transported on a standard trailer with no specific permit required.