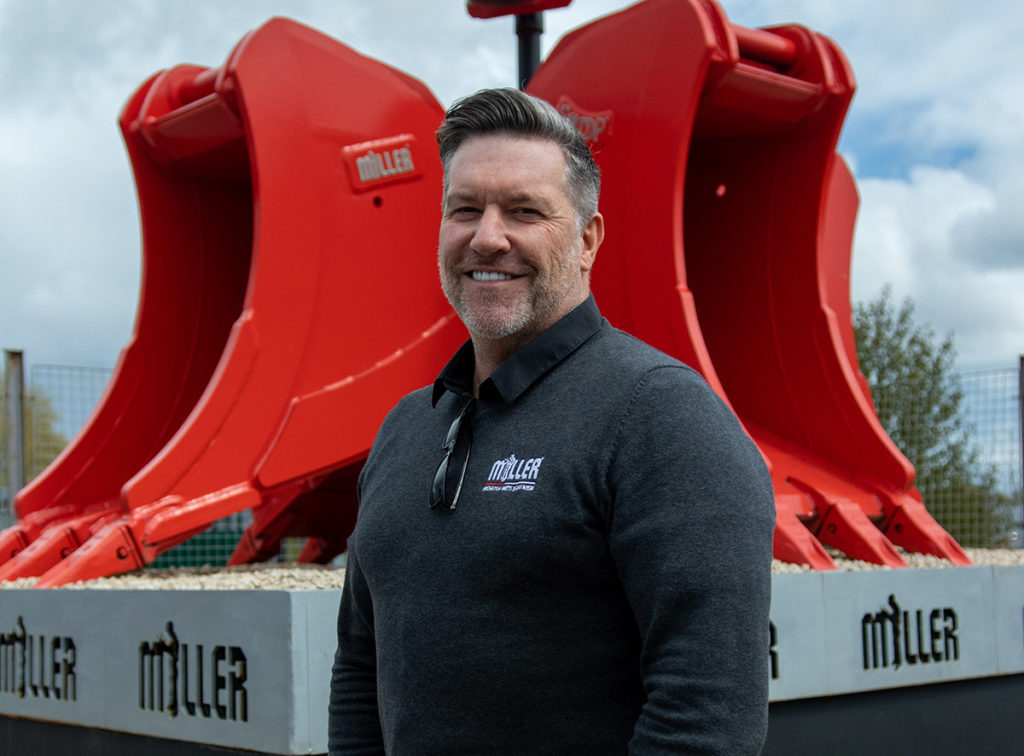 STEPHEN McMahon is sales manager for Scotland and the north east of England at attachment specialist Miller.
He's worked in the plant industry for almost two-and-half decades and experienced a multitude of changes and new product innovations during that time.
The firm's latest product launch is the GT Series of hydraulic quick couplers, which he revealed have been designed to deliver 'maximum excavating breakout force for greater machine productivity and efficiency'.
Stephen recently told Project Plant about his career in plant, in which he revealed the importance of pushing the boundaries in product development, discovering that £500,000 deals are anything but ordinary, and the evening he spent in Newcastle with a group of Icelandic customers which ended with the famous Viking Thunderclap celebration…
Q) WHAT'S YOUR BACKGROUND?
A) It's hard to believe this, but I've been with Miller for 24 years. Before the plant industry, I worked for Nissan for 11 years on the car assembly line.
Q) WHAT DOES YOUR CURRENT ROLE AT MILLER ENTAIL?
A) I'm responsible for business development in north east and Scotland as well as key accounts all over the UK and some overseas customers too. As you can imagine, I've been in the company so long, I know most people in the industry and call many of them my friends.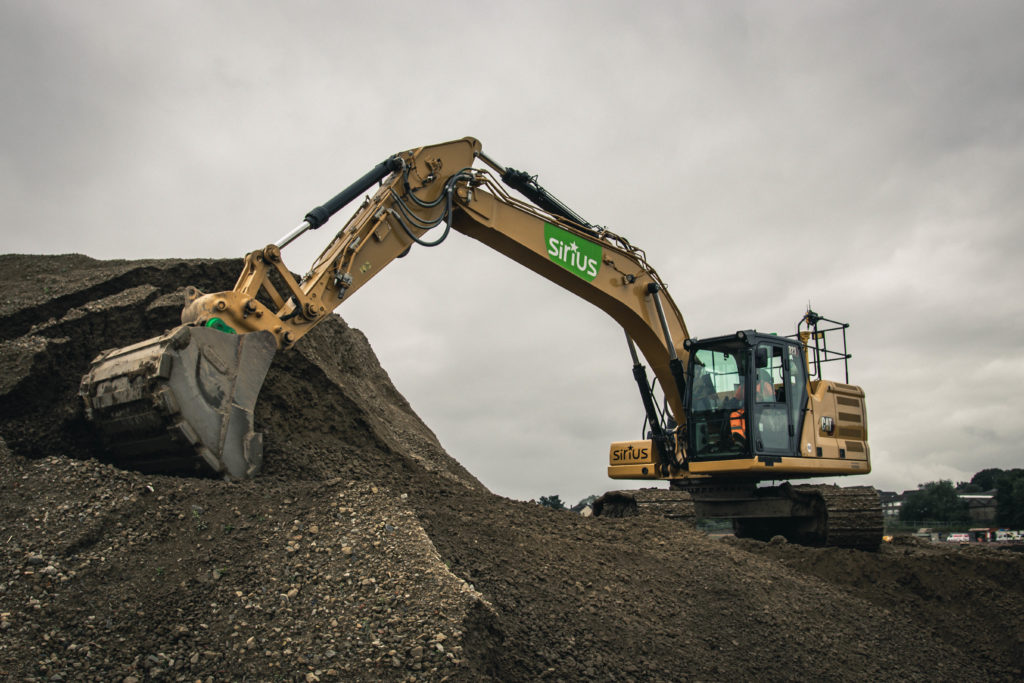 Q) HOW COMPETITIVE IS THE MARKET AND HOW DOES MILLER STAND OUT?
A) The global attachments market is heavily competitive these days, and as one of the global leaders, clear focus for Miller is to become the industry benchmark for safety productivity and versatility for our customers and as a business to grow faster than relevant markets. This will ensure we further strengthen the market positions we have in all our geographic regions.
As a company, I believe we stand out because of our history and heritage in the attachment market. We are proud to have our headquarters and production facility in the north east producing high quality British-made buckets and attachments. I love bringing our customers to tour our impressive facilities where they can see our craftsmen hard at work making our customers new buckets or couplers.   
Q) WHAT ARE THE COMPANY'S LATEST PRODUCTS? HOW VITAL IS IT TO BE CONSTANTLY INNOVATING?
A) The technological advancement of construction equipment moves at a very rapid pace and is very competitive, so it's important to stay ahead of the game.
Miller has a strong British heritage with a long history in excavator markets (40+ years) now and is part of an emerging international group. We invest heavily in research and development for innovation of our new and advanced products and technologies. Miller's most recent product launch is our new fully hydraulic quick coupler range – the GT Series.
The new GT series with its low-profile design features a shorter pin to point measurement, which is designed to deliver maximum excavating breakout force for greater machine productivity and efficiency. The couplers feature an innovative cast design using extra high strength steel to increase strength whilst optimising weight to enhance performance while reducing fuel consumption.
We take great pride in setting innovation at the core of this company and our dedicated team are constantly looking to push technology boundaries to ensure that our products are at the forefront of safety standards, earth moving efficiency, durability and value.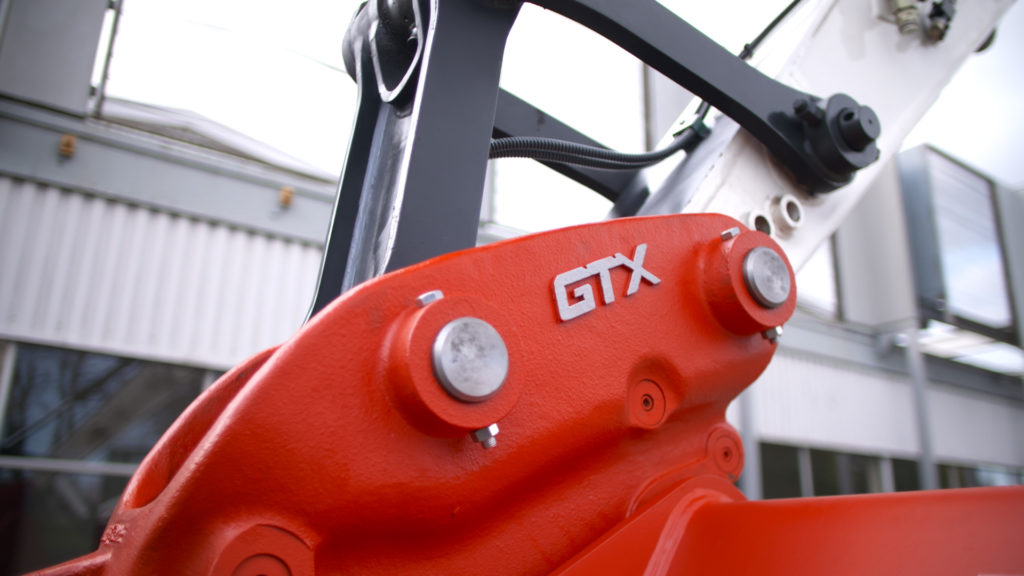 Q) WHAT ARE THE BIGGEST CHANGES YOU'VE SEEN IN THE ATTACHMENTS SECTOR? ARE CUSTOMER TRENDS/EXPECTATIONS CHANGING?
A) The changes in safety and the impact that products and our designs have had on improving onsite operations over the years has been fascinating.  Miller has been at the forefront of job site safety and machine efficiency for years; the company virtually rewrote the rules on bucket and attachment designs.
Miller is always looking at ways on how we can improve site safety, how we can improve our quick couplers or buckets and how we can innovate further to stay ahead of the trends and customer expectations.
As a company, we constantly look at pushing the boundaries of attachment technology and make sure our new product designs are more productive, stronger and more cost effective for our customers.
Q) MILLER HAS BEEN A REGULAR EXHIBITOR AT SCOTPLANT OVER THE YEARS. HOW MUCH ARE YOU LOOKING FORWARD TO GETTING BACK TO EXHIBITIONS AND MEETING PEOPLE FACE-TO-FACE AFTER THE COVID-RELATED CHALLENGES OF THE PAST YEAR?
A) We were disappointed when we heard the news that ScotPlant was to be postponed until next year as it's such an important show for us.
I think we all look forward to the future where the industry can deliver safe and successful events and we can't wait to show our ScotPlant visitors the new GT Series in real life at next year's show.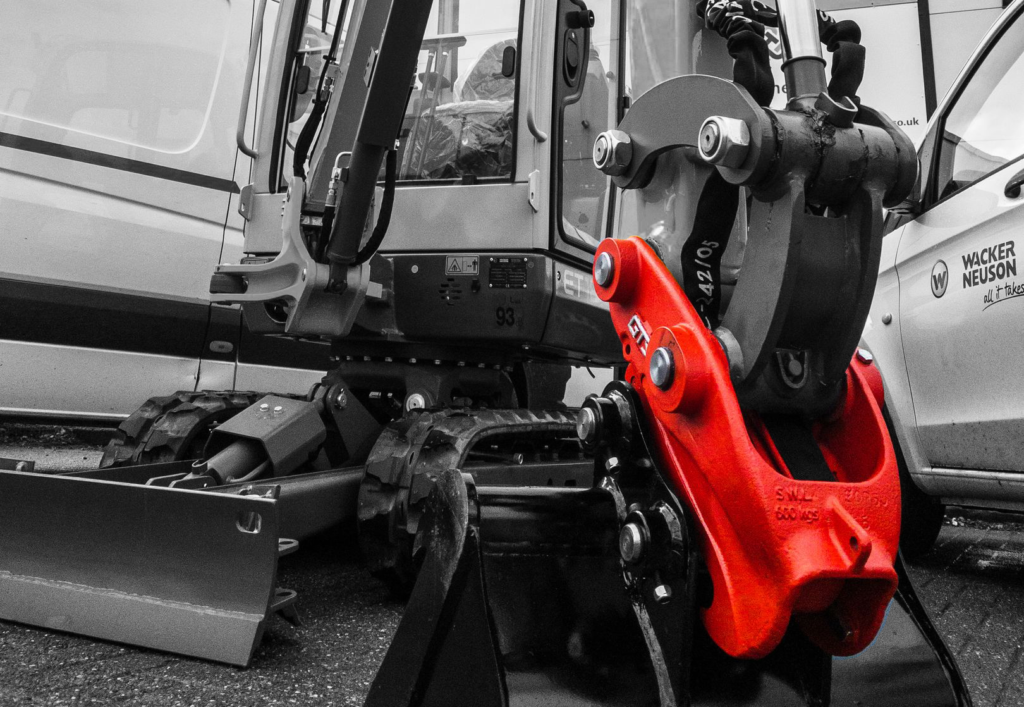 Q) WHAT HAVE BEEN SOME OF THE MOST MEMORABLE MOMENTS IN YOUR CAREER?
A) My first sales patch when I joined Miller was Scotland and my very first customer was in Scotland – it's where I started my career in plant, so it's very close to my heart. I remember when I first joined Miller, I did a deal with company in Scotland for £500,000 and I had only been there six months. I thought this was normal but as it happens, neither I nor anyone else in the company achieved a one-off end user deal that big again in my 24 years – beginner's luck I guess!
Another memorable deal was in the early days, when we were exhibiting at bauma in Munich, Germany. We had just launched the new Scoop bucket, and we were at the show to promote the launch. I received a phone call from the office in the UK to advise that I'd sold 200 buckets to one customer, even though it was barely launched!
Q) ANY FUNNY ANECDOTES FROM YOUR CAREER IN PLANT?
A) As you can imagine, there's loads of funny stories over the 24 years that I've been in the industry. Miller is well known for its customer service and like to host customers by showing them around the factory, taking them to a football match and introducing them to the wonders of Newcastle upon Tyne.
There's one time I can recall when we had invited some customers over from Iceland, they chartered a plane to come over to watch the football. I was the tour guide for 30 Icelanders and when we got to restaurant, they sang Icelandic folk songs and finished the night with the famous Thunderclap (a routine performed by fans of the Icelandic national football team).
I don't think Newcastle knew what hit it that evening!
Q) WHAT'S THE BEST ADVICE YOU'VE EVER RECEIVED?
A) My dad always says nothing stays the same and I shouldn't rest on my laurels. I always have that in the forefront of my mind.
Q) HOW DO YOU RELAX WHEN YOU'RE NOT WORKING?
A) I'm so lucky that I live in an area with stunning countryside, right next to a river. This is my time to relax and walk my Irish Wheaten Terrier, Seamus. Sometimes after our walk, we visit the local river bar.