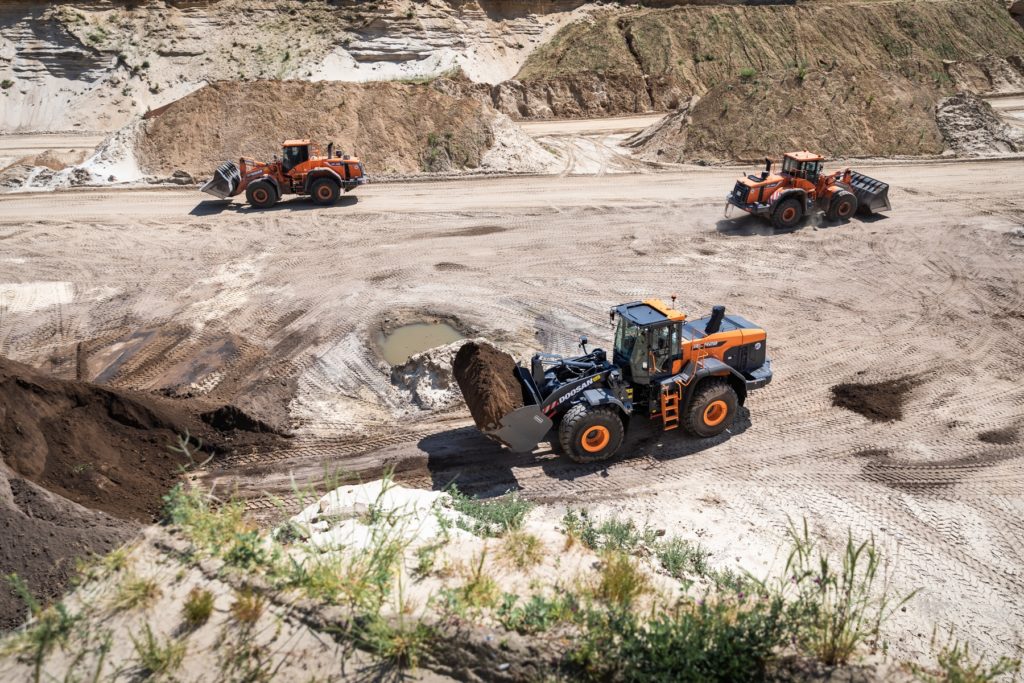 THE first Doosan DL420-7 wheel loaders in Germany are proving productive in the sand pits.
Ottenbüttler Sand has taken delivery of two of the machines and, according to MD Jonny Peters, the models compare well against their DL420-5 predecessor, one of which is still in service.
"The new generation machines represent a clear improvement in several areas, providing very high performance and excellent driving comfort that more than matches the other top brands," he said.
The new DL420-7s are in use in the company's sand pits at Ottenbühl and Peissen, where they are used to extract fill sand and process it into different grain size groups by dry screening.
Jonny added, "The previous DL-5 wheel loaders from Doosan offered outstanding performance in the sand pits with low fuel consumption. We are getting the same or better output with the new machines, with the ergonomics for the operator and the driving comfort being taken to new levels."
The loaders are in operation for around ten hours a day. Their main tasks involve removal of material direct from the walls of the pits, feeding the screening plant and then loading the graded sand onto the trucks.
The machines are also used in construction waste recycling.
The DL420-7 is powered by the new Scania DC13 Stage V 6-cylinder engine.