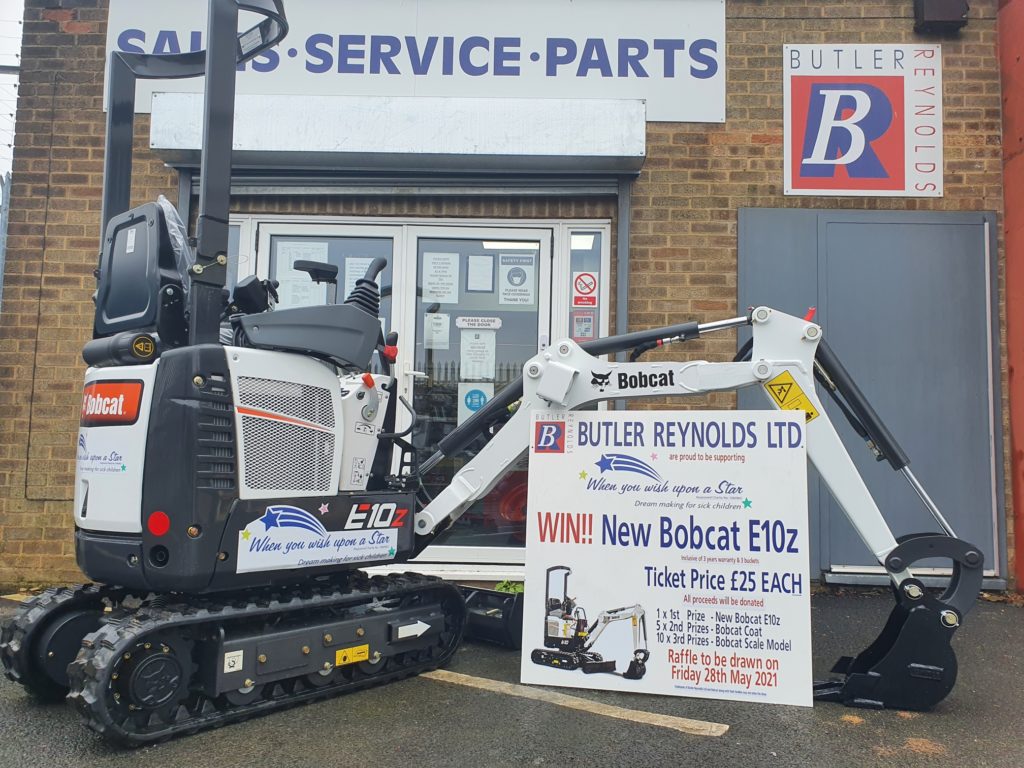 TIME is running out to enter the draw for the charity raffle of a Bobcat E10z one-tonne mini excavator.
Designed to raise money for the charity When You Wish Upon a Star, the Grand Raffle has been organised by Bobcat Dealer Butler Reynolds. The Derby-based business is hoping to beat its target of raising £20,000 for the charity, which has over 130 Wishes for children living with life-threatening illnesses on hold because of the Covid-19 pandemic.
Alexa Wigfield, regional fundraiser at When You Wish Upon a Star, said, "To receive a donation of this size will help us to continue granting magical Wishes. All children have Wishes but for these children and their families that Wish is so precious. Each Wish brings with it the opportunity to look forward to something very special, to forget about their often painful treatments and to simply be a child for the day, creating special treasured memories."
Tickets can be purchased by contacting Butler Reynolds by telephone on 01509 854144 or 01902 883088, or by purchasing tickets directly via the company's website at www.butlerreynolds.co.uk.
The latest date for entry is Monday 24th May 2021 and the Grand Raffle will be drawn on Friday 28th May. As well as the E10z mini-excavator, the First Prize includes three buckets and a three-year warranty for the machine. There are five Bobcat jackets up for grabs as Second Place Prizes and 10 Bobcat scale models can be won as Third Place prizes.