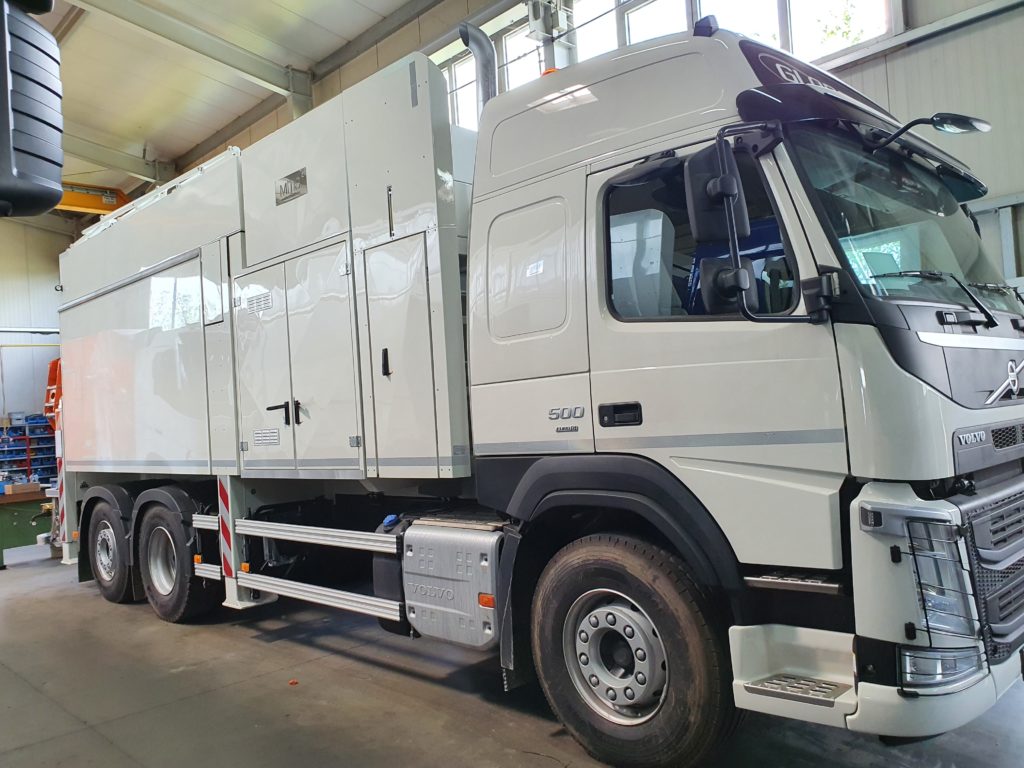 CIVILS specialist Nicol of Skene is set to add two new suction excavators or 'Anchorators' to its fleet.
One of the new suction excavators will be based at the firm's new Inverness facility and will be available to clients within the Highlands and Islands.
The suction hose on the machines remove material from an excavation, eliminating the need for mechanical diggers. They can also be used in areas where there is restricted access for larger machinery and can minimise disruption to the public and traffic flow.
Nicol of Skene's two new suction excavators come in the form of a MTS DINO 8 and a MTS DINO 12. Both come with a 250mm suction hose and twin fans, meaning they are larger than firm's current Anchorator. The DINO 8 has a side tipping spoil tank with a capacity of 8m³, equipped with a Standard Power Boom suction hose carrier and is mounted to a Volvo FM 500Hp 6×2 Globetrotter chassis.
The DINO 12 is a larger suction excavator with a greater tipping spoil tank capacity of 12m³. It will be mounted to a Volvo 500Hp 8×4 chassis.
Since the introduction of 'The Anchorator' to the fleet in 2018, Nicol of Skene pledged to donate to the charity, Friends of ANCHOR, on their client's behalf every time the model is involved on a project. The charity helps cancer and haematology patients in the north east of Scotland at the ANCHOR unit within Aberdeen Royal Infirmary. Nicol of Skene has raised over £32,000 the charity over the years.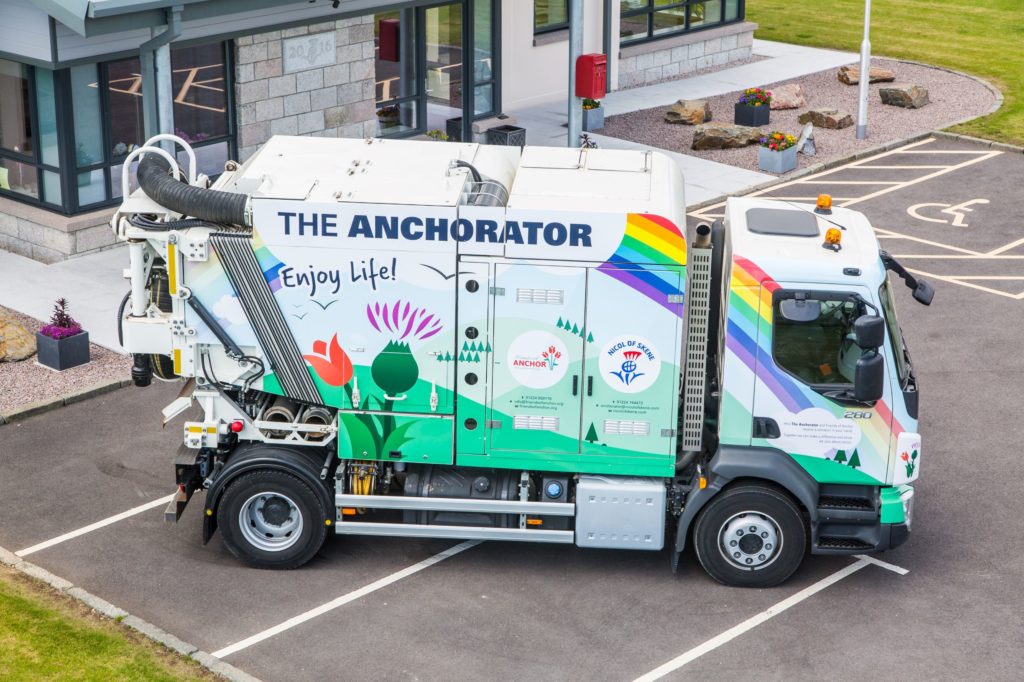 The Anchorator boasts bright vehicle livery designed by local school pupils within the Westhill area. The Anchorator name was also thought up by the pupils. The livery will be extended to the new suction excavators.