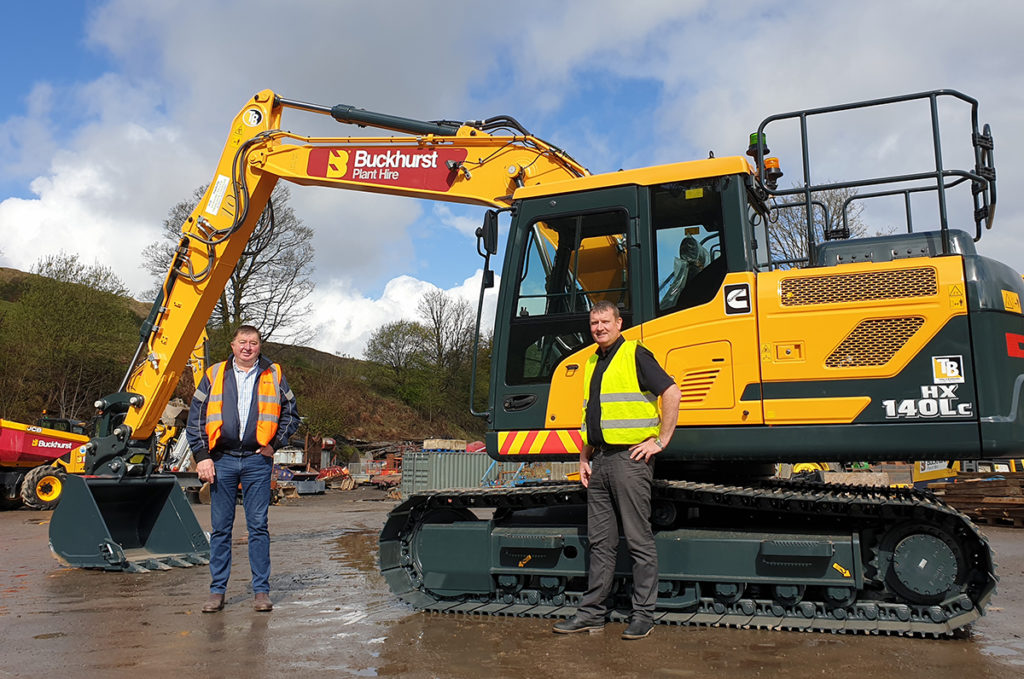 BUCKHURST Plant Hire has purchased a fleet of new Hyundai excavators as part of a £2.5 million investment in upgrading the company's machines during the first six months of 2021.
Supplied by Taylor and Braithwaite, the haul includes the 100th Hyundai machine purchased from Taylor & Braithwaite since 2012.
Buckhurst has invested in a range of Hyundai diggers over the years in a range of sizes from a 2.5-tonne mini excavator up to 35-tonne machines.
John Walsh, chairman at Buckhurst Plant Hire said, "We find Hyundai machines very reliable, efficient, and receive excellent feedback from our customers, making them a huge asset to our fleet. The service and support we receive from Taylor & Braithwaite has always been excellent."
Ian Burton, director of sales at Taylor and Braithwaite, added, "Taylor & Braithwaite are proud to supply Buckhurst. We are ideally placed to offer ongoing support of machines delivered to Buckhurst's multi-depots across the north of England and Scotland, ensuring reliability and performance of the machines we supply."