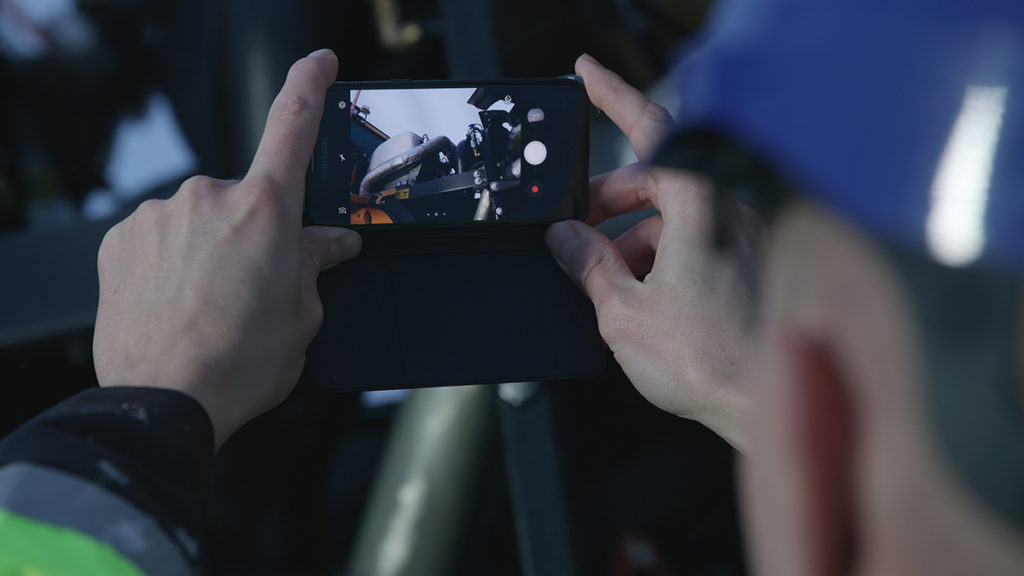 VOLVO Construction Equipment has announced it is offering dealer field technicians across Europe, the Middle East, Africa and Oceania, the option to communicate directly with Volvo product experts and engineers while on site.
The move, which will involve a live augmented reality video feed, is designed to diagnose and resolve potential machine issues more quickly.
Field technicians can initiate a video call via a real-time app on their phone. The augmented reality technology allows all parties to see exactly what the field technician sees and point to components on the screen. The calls can be recorded and saved for reference in case further investigation is required.
Aram Ibrahim, head of uptime support at Volvo CE, said, "In the past, when a field technician needed more help to diagnose and fix an issue, they might take some photos, go back to the dealership and talk to colleagues or a arrange a call with the Volvo product support team. This could result in multiple visits to the jobsite and frustrating downtime for the customer.
"Now, field technicians can benefit from the expertise of their colleagues as if they were at the customer's site with them. Up to four people can all see and discuss the same component, point to certain things on the screen, make suggestions to try this and that and see the behaviour of the machine in real time. We speed up fault tracing, minimise travel and get the machine back on the job much sooner."