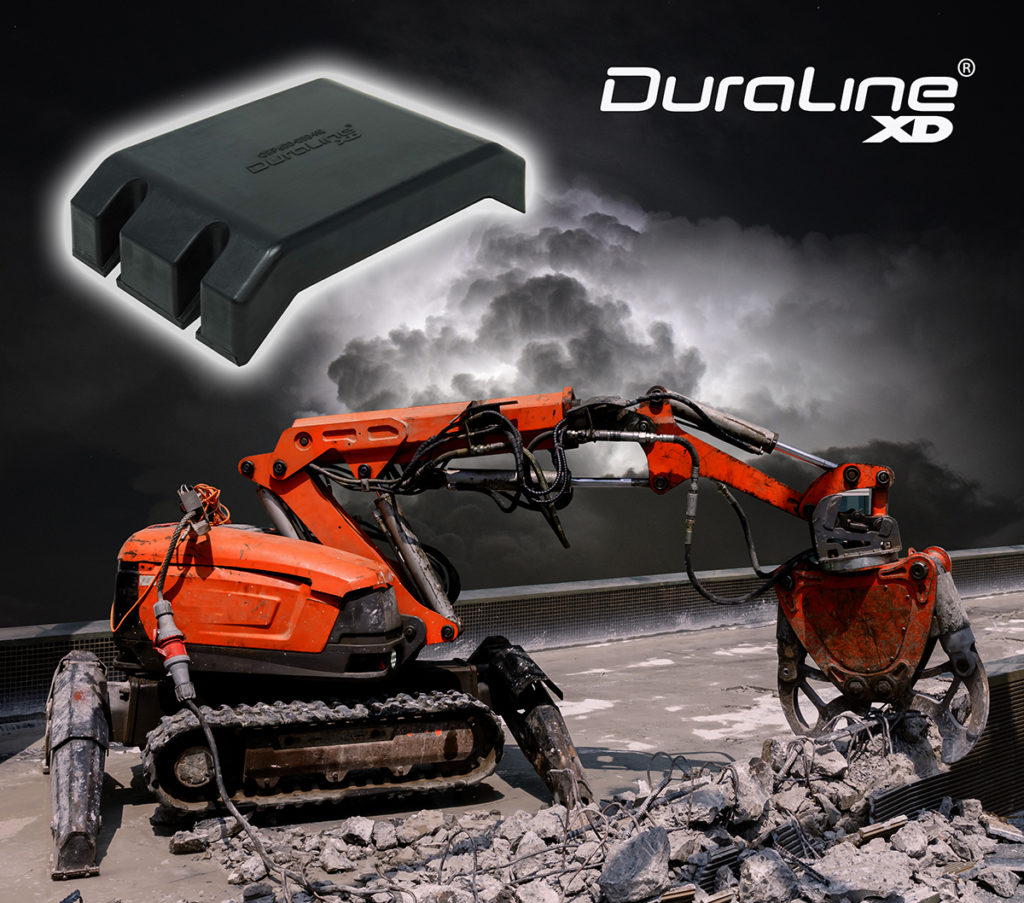 ASTRAK has revealed that, following the success of the company's line of pads for Brokk demolition machinery, the DuraLine XD has a new addition in the form of a stabiliser pad designed to fit robotic equipment manufactured by Husqvarna.
The Kirkcaldy-headquartered business said remote-controlled demolition robots can be found in some of the harshest and most challenging environments within the demolition sector, and ensure site operations remain efficient while reducing the risk of accidents.
Machinery has to be kept at its optimum to protect the operator and those on-site from potentially dangerous situations. Astrak added that specialist robotic technology is 'rapidly becoming the way forward' for the demolition industry.
The DuraLine XD stabiliser pad range is produced within Astrak's manufacturing facilities from an abrasion-resistant rubber compound, described as ensuring a 'perfect fit' to DXR140, DXR270, DXR300 and DXR310 machines.
Each stabiliser pad is supplied as a complete footplate assembly ready for fitting. Astrak revealed customers across the UK are already reporting that these rubber pads are 'more durable and longer-lasting than the current OEM offering'.